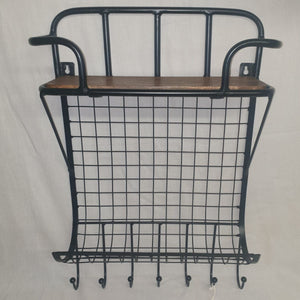 400 wide x 610 high x 150mm deep

This shelf adds a sophisticated modern industrial touch to any space.

Crafted with wooden shelves and steel frames, it's durable and functional with convenient hooks for added storage.

Perfect for displaying items with style and ease.

Masculine enough but still elegant  for boys rooms or bathrooms.