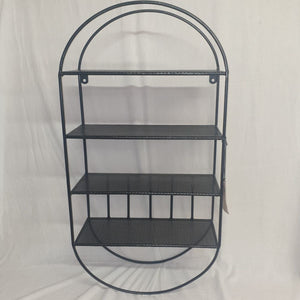 445 wide x 860 high x 190 deep.

This kitchen shelf is designed for optimal storage of spices or toiletries in a bathroom.

Crafted from metal, it's a sturdy and durable option that provides easy access to all your goodies with its slim, vertical design.

Perfect for small spaces, this shelf  has a modern look with its sleek and minimalistic lines.

Fits in just above a toilet and stores a huge amount.