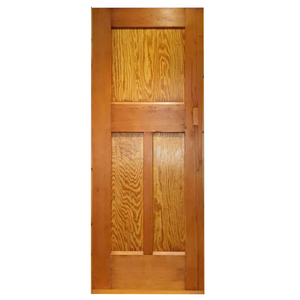 One square panel over two
We have thousands upon thousands of re-cycled internal doors.
All stripped, cleaned, re-sized to the standard size of either .760, 810 or .860mm wide x 2.030 high.  
There will be joins and fills but at Orejen we celebrate imperfection - doors have patches and fills as humans have wrinkles.
Show us what you need to match and we may just have it.
Orejen Makes new internal flat panel doors for inside as well as larger doors to use on the exposed sliding gear.
This item is not shipped.  For collection at Orejen only.