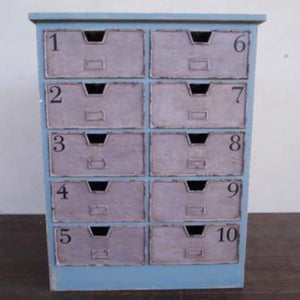 Wooden Chest with Metal drawers. ONLY 2 left in stock.

Stunning combination of wood and steel.  Hand painted drawers.




820 x 640 x 400 deep.

Can be used in the kitchen, bathroom or as a bedside table.

Great for Kiddies rooms for toy storage.

Heavy - prefer a pick up at Orejen only.