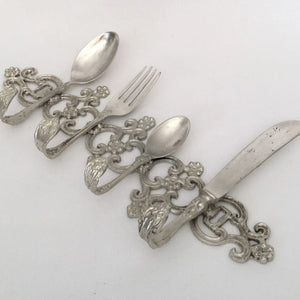 The Larger of the two Kitchen Hooks we have.
These Kitchen hooks large are designed with a cutlery style, perfect for hanging your French or Damask dish cloths.
They provide an ideal and efficient way to keep your kitchen towels  organized and tidy.

Perfect Wedding gift or a 10th Wedding anniversary which is Pewter.