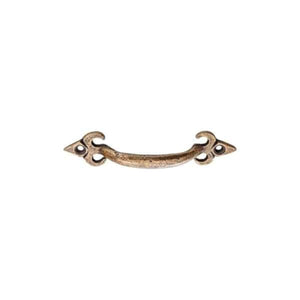 The Fleur de Lis small handle is a perfect accent for your cupboards and drawers.
Crafted with detail and precision, this small handle will add beauty and character to your home.
The fleur de lis handle is ideal for a traditional or classic look, with a compact size that won't overpower your door.
80mm 
Available in a few colours.