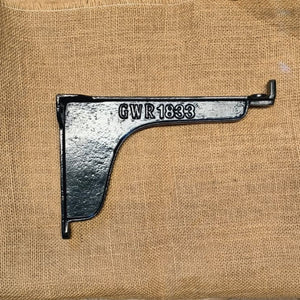 The Bracket G.W.R. stands out with its unique combination of industrial deco aesthetics.
Constructed using cast iron, this bracket features a 200mm shelf lip for increased support and stability.
Its robustness makes it ideal for mounting a wide range of shelves and heavy decor items.
Priced per Pair pair.
Great for Fire Place Mantels, kitchen shelves or even stunning study shelves.
210 x 150mm