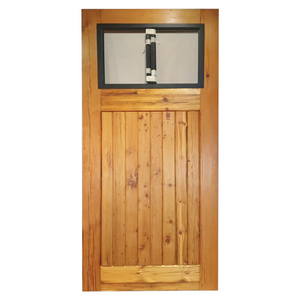 810 x 2.040 high
Standard size door.
Can be used as a front door or back door.
Strong and heavy.
Prefer not to ship this door as it is heavy
Price includes 2 x pieces of shatter proof glass.
NOTE:  Every single piece of timber and especially when recycled - is different.  We cannot and never will - guarantee colours.  CLEAR Oregon is no longer available.  They are not allowed to fell 5,000 year old trees anymore.  The timber we use is recycled Industrial grade Oregon pine timber.  Water damaged, with all the relevant recycled appearances.  
Widths of our boards depend purely on what is available at the time.