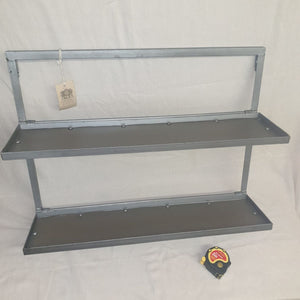 660 wide x 500 high x 200 deep
Experience flexible storage with this fold up shelf.

Constructed of sturdy steel, this antique silver fold-up shelf is perfect for any bathroom or kitchen space, allowing you to store items in an organized manner and easily access them when needed.

Keep your space neat and tidy with this gorgeous heavy shelf.