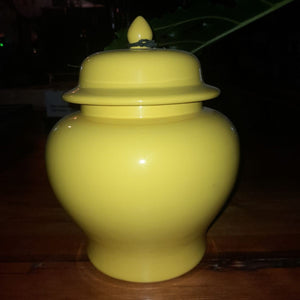 This stylish yellow Ginger Jar with lid is perfect for any decor.
Featuring a classic design and high-quality craftsmanship, this sturdy jar is an ideal addition to any collection.
300mm high - a lot smaller which enhances a collection by placing the shorter ones to the front
We prefer not to ship this.