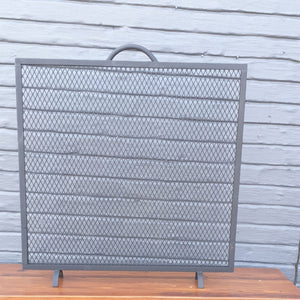 800 x 800 and absolutely Plain Jane
This Fire Screen  is an elegantly-crafted handmade fire screen, artfully created with a locally sourced design.

Finished with a smooth and plain appearance, this Fire Screen  adds a classic and timeless look to any fireplace.

Enjoy the warmth and ambiance without worry knowing that this fire screen is built to last.

We can make fire screens to your exact measurements as well.  A photo and drawings with measurements allows the "maker" to make it correctly just for you.