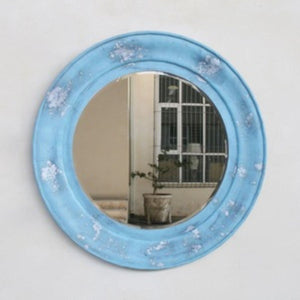 This Light Blue Distressed Mirror is both aesthetically pleasing and durable.
Its distressed light blue exterior provides a classic, rustic touch to any space, while its 1 meter width makes it ideal for a patio, lounge, or entrance hall.
High-quality craftsmanship ensures it will last for years to come.
In a world filled with brass and Black - this makes such a nice change.
We do not keep this item in stock - 10 days to order from Importers.