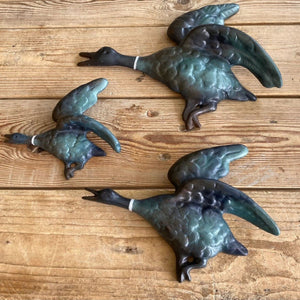 Hand made in South Africa [supporting and employing locals]
Traditional old English Flying ducks were made from Porcelain and broke all the time.  Ours is a cast resin.  
All our ducks are looking for loving homes in sets of 3.
06.06.2023 >>We have 4 sets left.  The artist will no longer be making these gorgeous ducks - sadly.
18.08.2023>>We only have 2 x sets left.