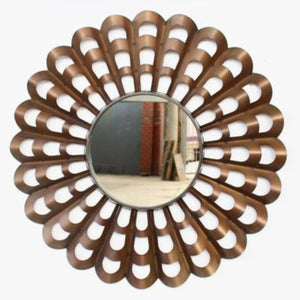 This beautiful darkish brass cut out mirror 890 round is the perfect addition to any entrance hall, bathroom, or bedroom.
Delicately crafted and aesthetically stunning, this mirror is sure to make a statement wherever it's placed.
Such an extravagant looking mirror.
This Beauty needs to be ordered.  We do not keep this in stock.